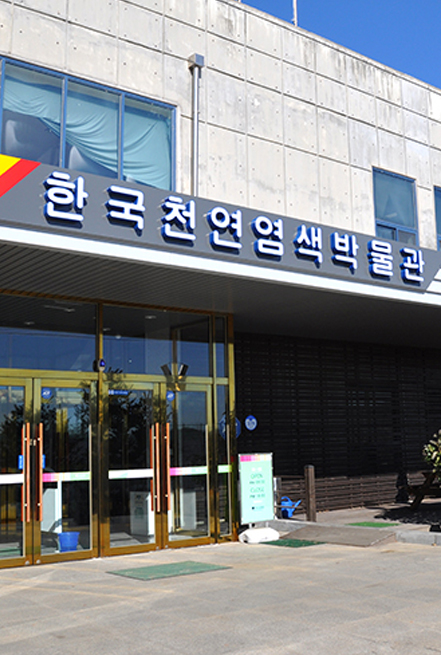 has played a great role in dyeing culture and silk production with the Yeongsan River basin as a background.
The geographical environment where the Yeongsan River met seawater made Naju suited for cultivating Jjok(Polygonum tinctorium)and mulberry, and Naju is the best place for natural dyeing, and also the only place in the nation where a respectable artisan of an important intangible cultural property Yeomsaekjang(Natual Dyeing)is in activity.

The Natural Dyeing Culture Center was founded with the support of the government's special grants with the aim of contributing to local economy revitalization through tourism resources by arranging the momentum for succession & development of natural dyeing tradition, and promotion of the natural dyeing industry, and developing natural dyeing products.

The Naju Natural Dyeing Culture Center will be the cradle of natural dyeing which can represent Korean natural dyeing culture, and contribute to revitalization of the natural dyeing market later on.

We sincerely promise to make Naju get established as a cultural landmark of natural dyeing by making the best use of color sensation, creative design and excellent traditional beauty. Thanks.